MINOT has been awarded a 5 star hygiene rating!
During the last inspection by our local council, the hygiene inspector was pleased to acknowledge that our mobile cooking units were implementing the highest hygiene standards!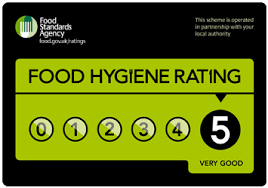 5 Star hygiene rating for MINOT!
We are most pleased to announce that during our last hygiene inspection in Liverpool, we were awarded the highest rating! We pride ourselves in ensuring 1st class services for our Crepes Lovers and give them the extra reassurance to enjoy a delicious French dessert in all safety!